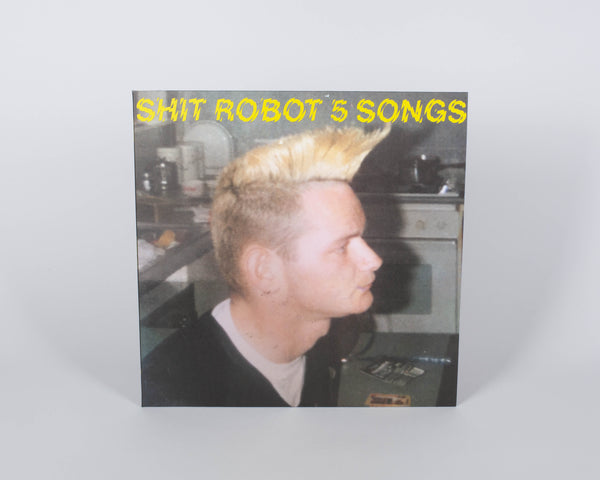 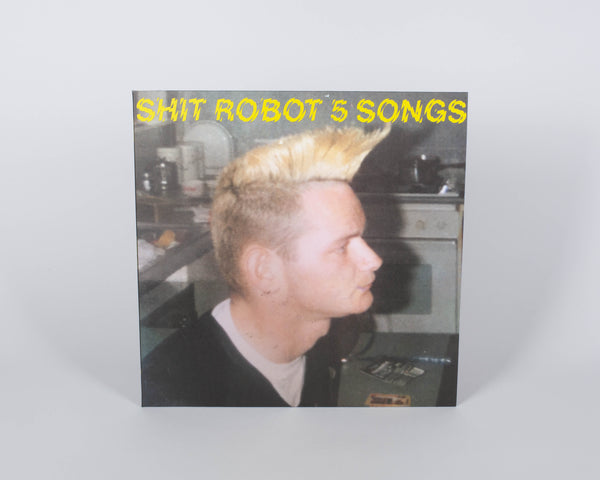 Shit Robot - 5 Songs EP
$19.98
Marcus Lambkin aka Shit Robot is, in many ways, as pure DFA as anyone else. He's been here since before the beginning, a centrifugal force pulling everyone together, an anchor of no-nonsense style and humor that is as core to our being as the fucking lightning bolt.

We've put out a lot of Shit Robot records. They're all great. But it's been a minute since the last one. (Life happens.)
Earlier this year, the drought ended when Marcus sent some demos he'd been toiling away on in the attic. We loved them immediately. They were raw and rudimentary tracks that felt completely unbothered with where they might fit in and what year it was. They were sharp and smart, the sound of the party where we wanted to be. 
He went to Al Doyle's place in London to finish them off, and then James mixed everything here at DFA. Bob mastered it, naturally. Somewhere along the way, Suzi Horn from Prinzhorn Dance School and Mutado Pintado from Warmduscher added two incredible vocals as only they could.
It's 5 Songs, both the name of it and the thing itself. Nominative determinism. 5 complete belters.
CREDITS
Marcus Lambkin: synths, drums, and vocals
Al Doyle: additional synthesizers
Kenny Space: electric bass
Recorded at the No Hassle Castle in Riet by Marcus Lambkin and RAE in London by Al Doyle
Additional recording at DFA Studios in Brooklyn by Korey Richey
Mixed by James Murphy for the DFA
Mastered by Robert "Sparklebear" Weston
Photography and hair by Mary Lambkin
A DFA Design product
Pressed at Citizen Vinyl in Asheville, NC


View product