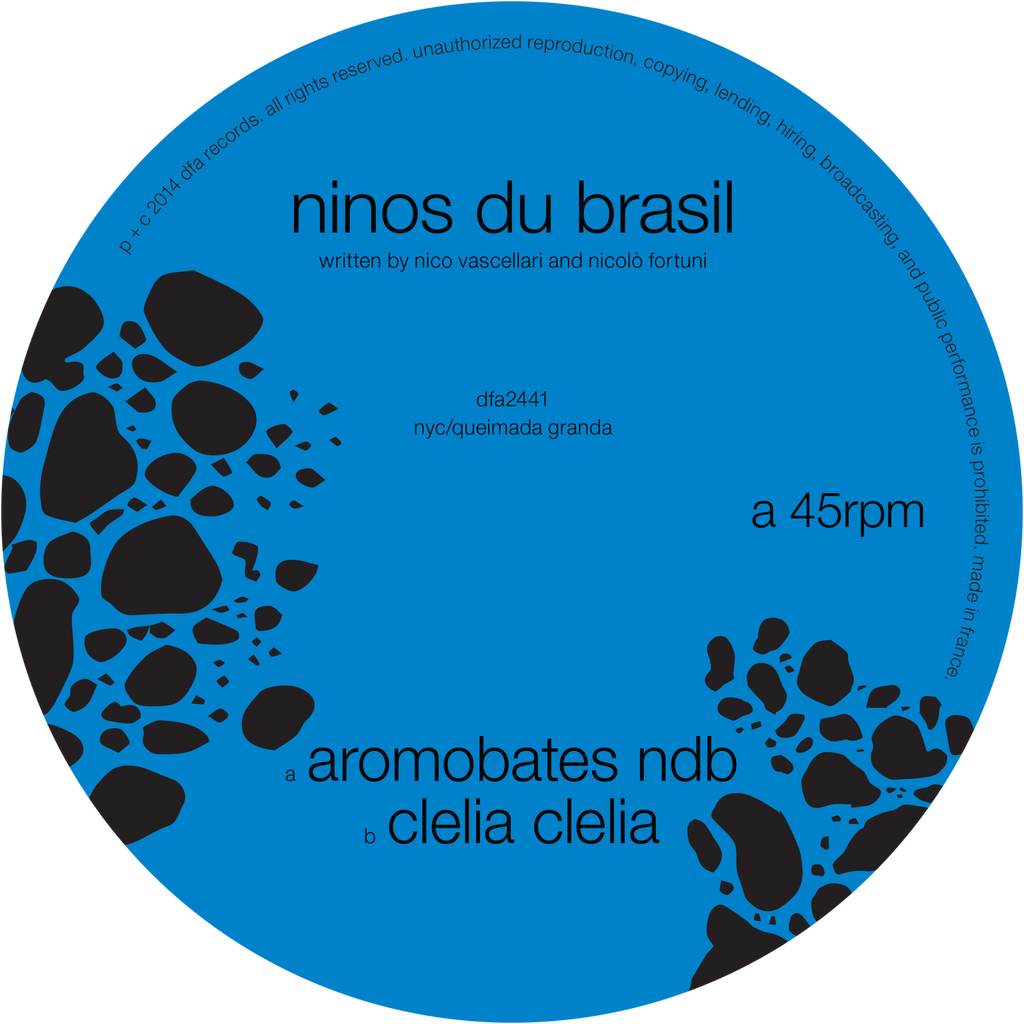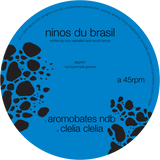 Ninos Du Brasil - Aromobates NDB 12"
DFA is pleased to announce a new 12" single by Ninos Du Brasil.
Ninos Du Brasil are Nicolò Fortuni and Nico Vascellari, an Italian percussion duo with a background in visual art. Through their aptitude with drumming, they are masters at fusing the seemingly disparate influences of punk, tribal techno, and batacuda, emerging with a sound that is truly singular. The project takes its rhythmic backbone from Brazilian carnival music, and the duo injects each track with the frothy attitude of punk and the shuffling dancefloor domination of techno.
Nico Vascellari had the following to say of these two tracks: "These two songs are meant to be poisonous and malignant, As if somebody had the idea of inviting us to a party between the bushes of Queimada Grande (Snake Island, Brazil.)"
"... it's unclear who's doing what. Some of the elements belong together, according to tradition, and some of them don't; there's a little thrill in the friction." - New York Times
"It bears no baggage, no symbolism, no risky appropriation or titles, just a refined, focused dimension and a riveting set of textures that showcase the group's intricate techniques, all of it imbued with their own menacing panache." - Tiny Mix Tapes
"...humid, vibrant and intoxicating on one hand, dark, nightmarish and unforgiving on the other." - Juno Download
 Track List: 
Aromobates NDB
Clelia Clelia