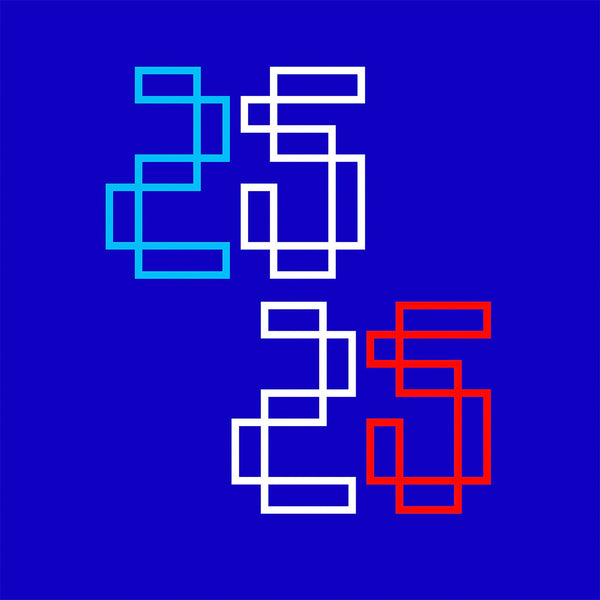 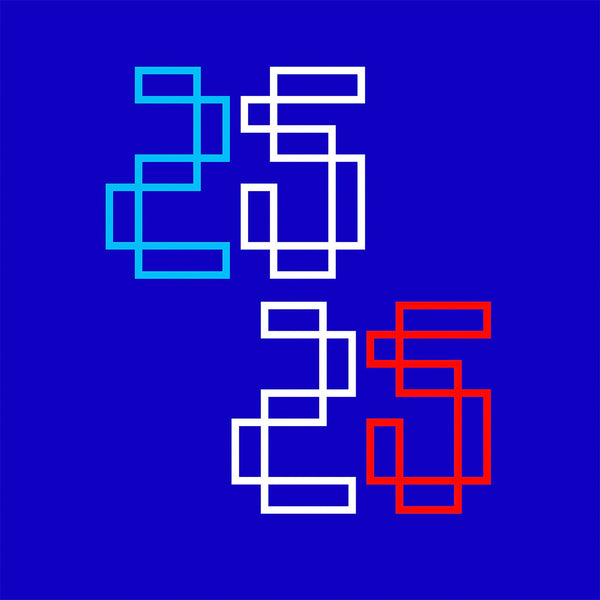 Factory Floor - 25 25
$5.00
Blue Bag Version - originally made for Rough Trade shops worldwide. 2 copies remain in the DFA store....
Tracklist:
Meet Me At The End
Relay
Slow Listen
25 25
Dial Me In
Wave
Ya
Upper Left
Factory Floor return in 2016 with 25 25, their second album and the follow up to their acclaimed 2013 self-titled debut. With their music stripped to a mesmerising dance of percussion, fragmented voice and melody, it captures the next vital stage in the evolution of one of the UK's most restless and exploratory groups.
The dazzlingly sharp, dubbed-out acid disco of 'Meet Me At The End' opens 25 25 in a surge of raw momentum. Both Factory Floor's sparsest and most overtly club-centred track to date, it sets the tone for the rest of the album. Written and recorded by Gabriel Gurnsey and Nik Colk Void in late 2015 and early 2016, it's the product of the last three years of intensive musical activity — non-stop live performances, artistic collaborations, writing new music and reconfiguring the limits of their sound.
Inspired by playing a growing number of late night club shows, the pair's music gradually evolved into the sound captured on their second album and in their current live incarnation: a stark, ultra-minimalist and eerily soulful dancefloor pulse, yet one that still bears Factory Floor's unmistakable hallmarks of hypnotic repetition and jagged, punkish intensity.
That their second album is as distinct from its predecessor as their debut was from their earliest singles is unsurprising — a desire to explore, to push their own boundaries, is hardwired into Factory Floor at DNA level. Emerging in 2009 the group gained a reputation for their stunning live shows, which pummeled audiences with waves of electro-shocked rhythm. From the death-rattle of early single 'A Wooden Box' through their debut's convulsive singles 'Two Different Ways' and 'Fall Back' and into 25 25's skeletal 'Wave' and 'Dial Me In', their music has continued to forge links between industrial, post-punk and the UK's post-acid house dance lineages.
The close friendships and collaborations they've established along the way attest to those connections, among them Chris Carter and Cosey Fanni Tutti of Throbbing Gristle/Chris & Cosey, Perc, Optimo, New Order and Simon Fisher Turner.
Mixed with razor precision by David Wrench (FKA twigs, Caribou), the results are all the more forceful for that newfound space. 'Relay' is a spooked vocal house anthem, with Void's voice processed into a thrillingly metallic chant. 'Wave' and 'Slow Listen' are deadly, perpetual motion machine dance tracks infused with the frontier spirit of Sheffield bleep and industrial techno. And the title track itself sums up the duo in 2016; its jarring repetitions and disorienting melodic motifs are somehow classic Factory Floor, yet shot into sparse, strangely moving new spaces. "You get into your own world and use your own vision," says Void of the process of writing 25 25. "This really is probably the most 'me' record that I've ever done.
View product