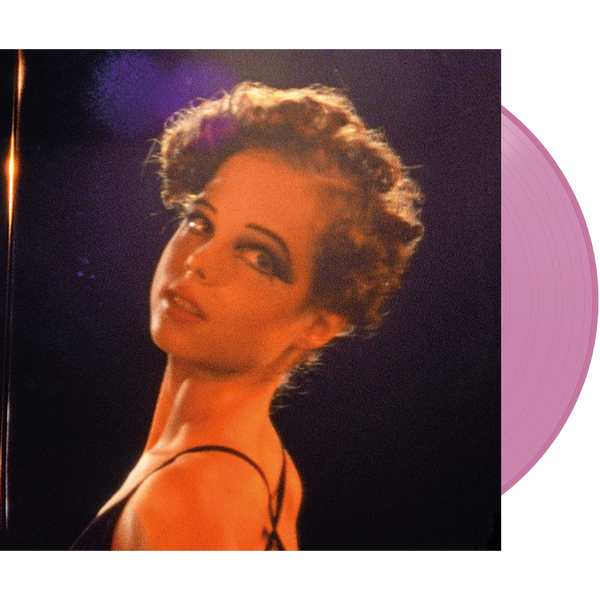 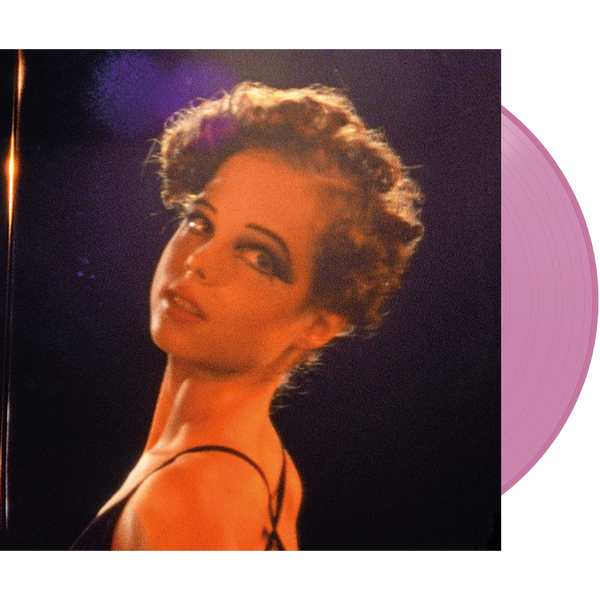 Delia Gonzalez - In Remembrance
$5.00
Initial pressing is on pink vinyl! Move quick!
Delia Gonzalez is a name immediately familiar to DFA fanatics. As the story goes, Delia transplanted from Miami to New York City in the mid-1990s, working in various dance and guerrilla theatre troupes. It was around this time that she met synth wizard Gavin Russom, beginning a series of multi-disciplinary collaborations. Their first release for the label, 2003's El Monte, was an early demonstration of the fledgling label's ability to bridge the gap between the avant-garde and the rapidly exploding indie rock world.
In Remembrance is the next landmark in Delia's artistic pursuits. The project originated as a 2010 solo show of the same name at Galleria Fonti in Naples, Italy, and was further realized in 2012, with additional work, as part of the exhibition I Must Not Stop To Rest Here in Cologne, Germany. The project was further exhibited in Zurich. Both exhibitions were built around four 16mm ballet dance films, accompanied by the music composed by Gonzalez. In her words, "The film is meant to re-create the fleeting sensation of inspiration - that sacred feeling when suddenly your mind clears and you know exactly what you're meant to create and become."
The films were exhibited in their third incarnation at the Clocktower Gallery in New York City in 2013. Delia enlisted New York underground musicians Bryce Hackford and Alice Cohen to perform a live, electronic adaption of the original piano score. Bryce later contributed four remixes, which are included on this album. Delia explains; "When I lived in Berlin I became good friends with the artist and musician Viktor Timofeev, who kept telling me about his best friend Bryce, who he played music with. In 2012 we were all in Vienna participating in a show entitled You Are Free. There I met Bryce and I instantly loved him. In 2013 I moved to NYC temporarily and ran into him at the New Museum and he said, "we should get together and play". I took him up on it."
The original piano score was initially inspired by a text by Henry Miller as well as a theory by spiritual teacher George Gurdjieff, which states that "to play scales is to become more in tune with your inner self." This coincided conceptually with the music that Delia had been making at the time.
Musically, In Remembrance finds Delia Gonzalez again straddling the lines drawn between the fine art and pop worlds. This time, instead of the cosmic, arpeggiated synths of The Days of Mars , we are presented with something even more immediately beautiful. The music is immediately soothing and hypnotic, yet it also maintains a sinister undertone. Suspense and tension are expressed in a deceptively simple fashion, providing a soundtrack both mesmerizing and melancholy for the dancers in the film. Delicate layers of piano wind around each other, reflected in the mirrored motions of the dancers, filmed in leering close-ups. The four compositions combine to create a 30 minute avant-classical suite, bringing to mind Satie, or something plucked from Italy's iconic Cramps Records in the seventies (John Cage's Cheap Imitation is an reasonable comparison), or perhaps an alternate score to the arthouse horror film Don't Look Back by Nicolas Roeg.
The second disc features remixes by previously mentioned live collabator Bryce Hackford. Bryce takes Delia's exquisite piano score and loops, stretches, and consolidates it. There's a range of treatments at play here - some pieces are layered with gauzy left-field electronic pulses while Track IV get a 4/4 dancefloor makeover, recommended to fans of both classic Detroit techno and newer left-field stars such as Actress. Asked to briefly discuss his mission statement in creating these remixes, Bryce simply stated that he wished that his remixes "maintain the hypnotic and simple beauty of the originals while opening them up to new spaces.".
In Remembrance will be released by DFA Records and [PIAS] Cooperative on April 28, 2015.  
Tracklist
A1 - Delia Gonzalez (I)
A2 - Delia Gonzalez (II)
B1 - Delia Gonzalez (III)
B2 - Delia Gonzalez (IV)
C1 - Bryce Hackford (Remix I)
C2 - Bryce Hackford (Remix II)
D1 - Bryce Hackford (Remix III)
D2 - Bryce Hackford (Remix IV)
View product